Our Purpose is to help change the narrative of underserved communities.
Our Vision is that all youth have the confidence to determine their own destiny.
Our Mission is to help youth develop a Growth mindset through creative storytelling.
We do this in 3 steps:
When asked the question Who Are You? most students really don't know. Their descriptions are often vague, leading to broad stereotypes. Many students reinforce these stereotypes mainly because they haven't taken the time to dig deeper to find out who they really are. Finding your story is about helping our students self- reflect on who they really are.
Now that students have a better understanding of who they are, we inspire them to have the courage to share their new story. It's not easy leaving behind who you were to become who you were purposed to BE. But if you do not tell your truth, someone else will tell it for you. It's your story-- write it now!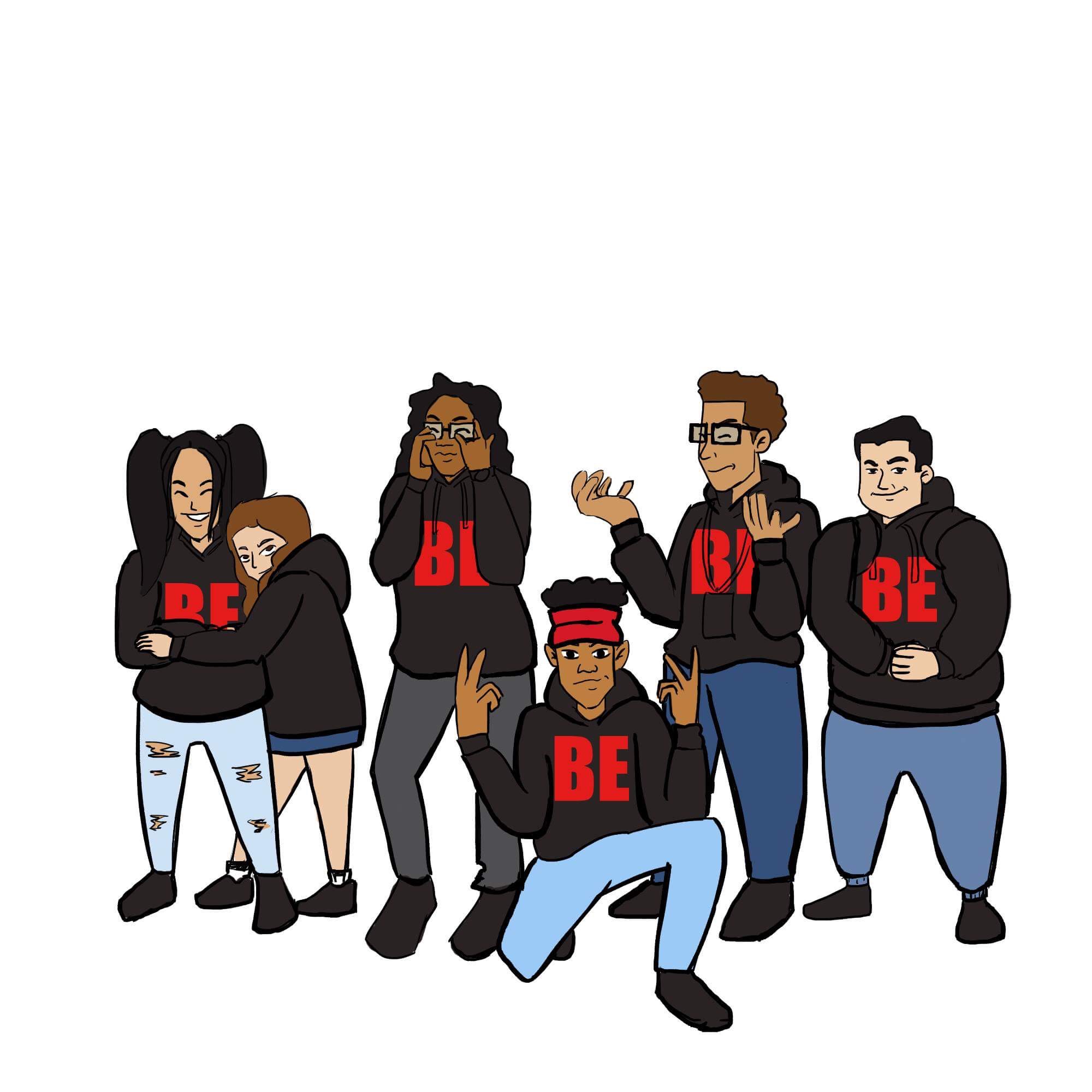 You found your story. You told your story. Now it's time to fully BE Your Story! That means it's less talk and more action. Connect with the communities and resources needed to help grow your story. BE about it. No more excuses!
Tell Your Story Before They Do
WE ENABLE YOUTH TO TELL THEIR STORY. THROUGH CREATIVE WRITING AND PUBLIC SPEAKING, MOVEMENT BE CREATES A SAFE SPACE FOR YOUNG PEOPLE TO HAVE AN EMPOWERING OUTLET.
WE PROVIDE SOCIAL-EMOTIONAL WORKSHOPS FOR SCHOOL DISTRICTS AND YOUTH ORGANIZATIONS.
OUR INNOVATIVE MOBILE APP AND WEB PLATFORM ALLOWS STUDENTS TO ENGAGE IN ACTIVE LEARNING AND STORYTELLING FOR THE NEW DIGITAL AGE.
ONCE CONNECTED, WE PREPARE STUDENTS TO "BE" THE CHANGE THEY WISH TO SEE.